STREET ART
OKUDA SAN MIGUEL
PalomArt was born on July 2006, at Lago Patria, in the province of Naples, from an intuition of Antonio Paloma. The Objective was to create a space/time of free artistic expression braking out of the conventional dynamics of modern society.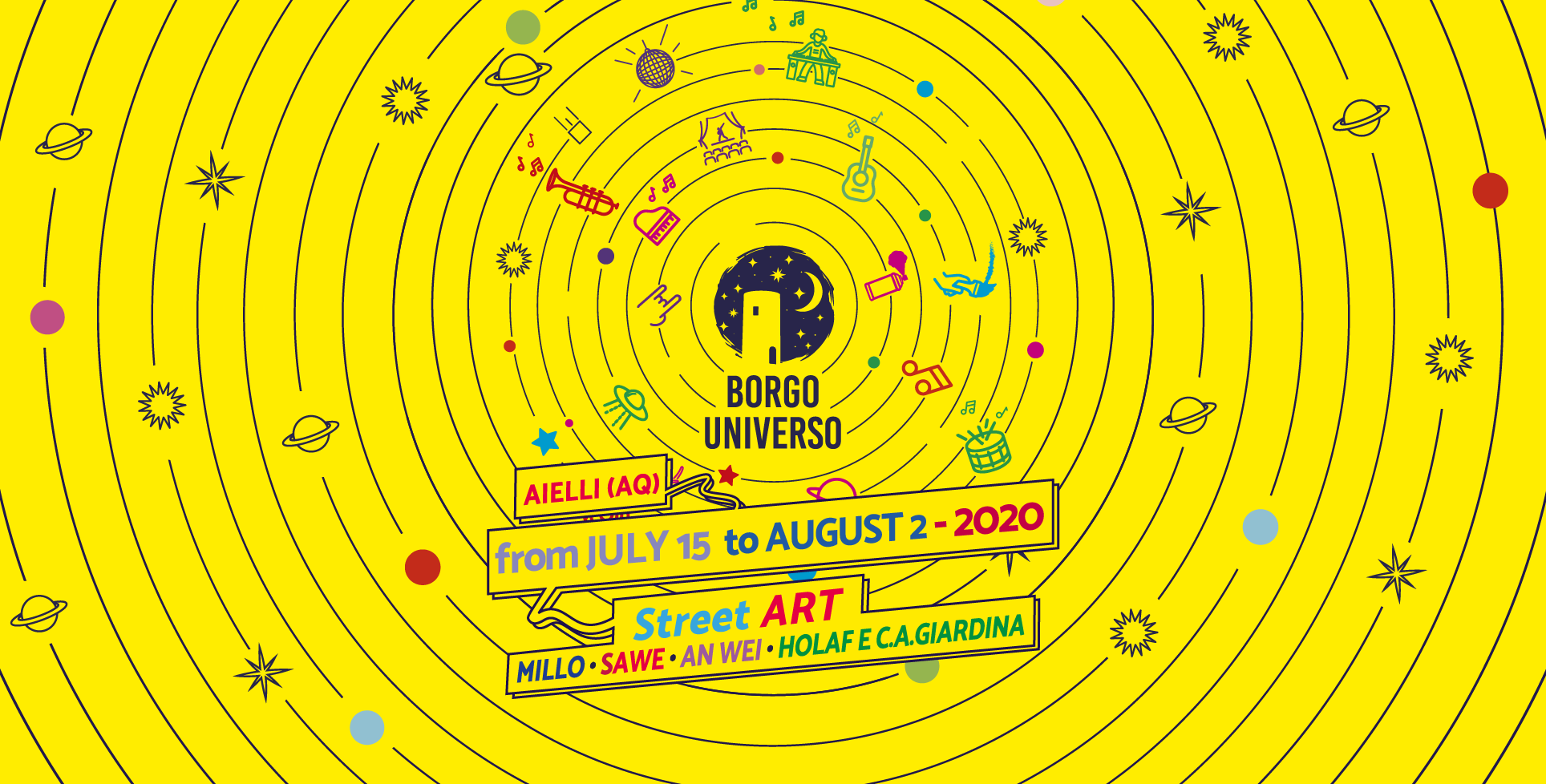 "Borgo Universo" is a street art, music, performance and astronomy festival that uses the language of art and astronomy to investigate and enhance the views, panoramas and history of the medieval village of Aielli (AQ).
 Read more
The Change – 44 artists from Cuba, Mexico, Russia, China, Italy, Spain, Portugal and Poland, described the changes in their social and cultural context trough artworks and live performances. 150 artworks were showcased, filling 10 rooms on the first floor of Palazzo delle Arti di Napoli, covering an exposition area of 1.000 sqm.